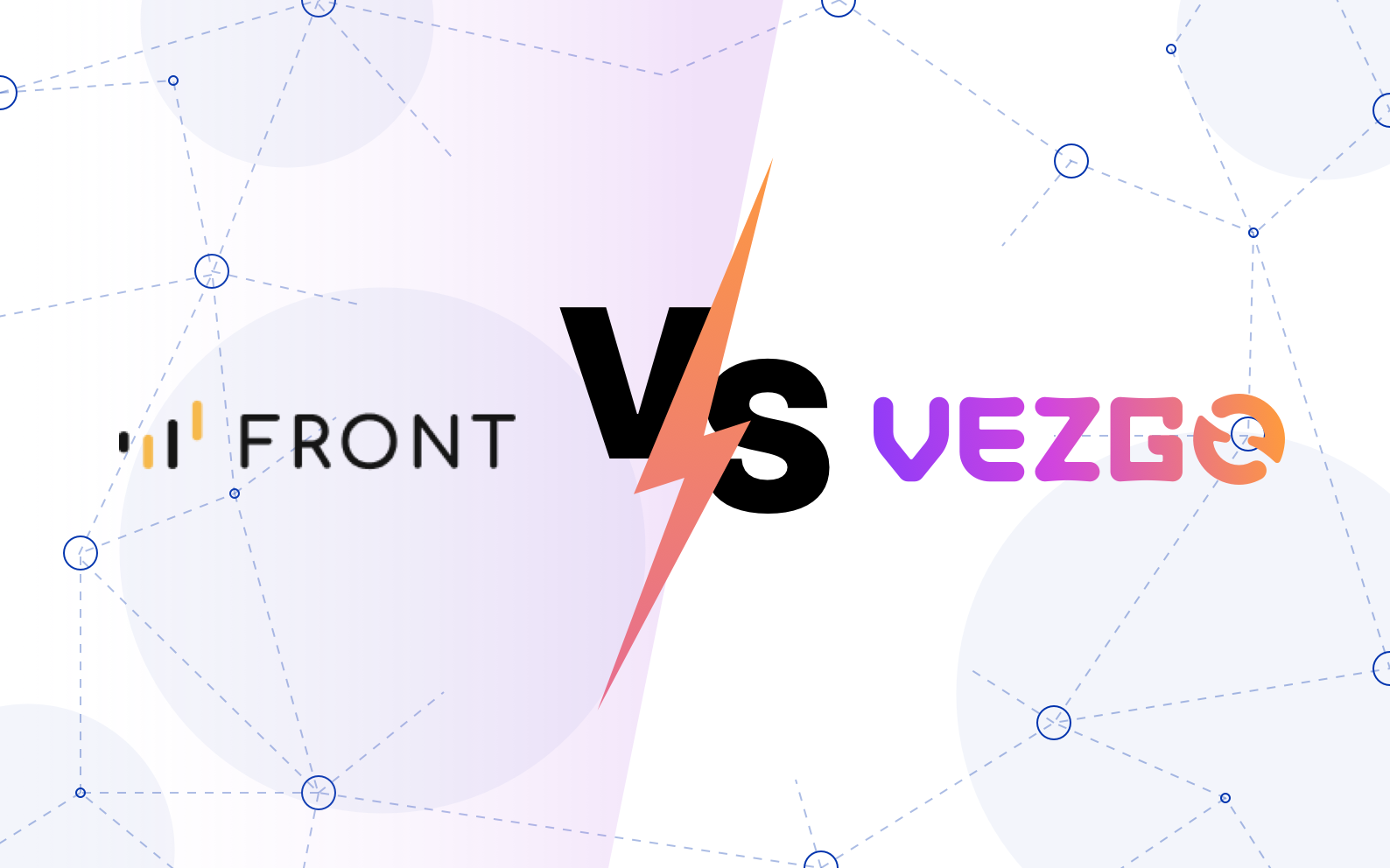 For Web3 developers building scalable products from the ground up, APIs are indispensable. And if the application has anything to do with accessing users' digital asset portfolio data from third-party exchanges and wallets, crypto APIs are a vital tool.
Of the many crypto APIs out there, Vezgo and Front Finance, also known as GetFront are two of the most commonly used. But which is better for your use case? This is the ultimate Front API Vs Vezgo API comparison.
What is Front API?

Front is an API provider that allows developers to build applications that can access users' accounts to initiate transactions, known as write, and aggregate portfolio data, known as read.
Some of the features Front API offers include:
Digital Asset Transfers
Front API major use case is to allow apps to make traditional and digital asset transfers across exchanges, wallets, and custodians. Thanks to this API, you can easily build applications that'll enable your users to make transfers to and from your platform, without leaving your platform.
Embedded Stock and Crypto Trading
Another great thing Front Finance offers you as a developer is that your users can trade stocks and crypto across various exchanges and brokers from your application.
Some of the brokerages and exchanges include Robinhood and eToro.
Account Aggregation
With the Front API, you can also build account aggregation applications that allow your users to aggregate their digital asset portfolio data. This way, your users can get a glance at their balance and transaction histories from various platforms.
What is Vezgo API?

Vezgo is a crypto data portfolio API that helps developers build applications that aggregate their digital asset information. With Vezgo, developers can track crypto holdings, positions, and transactions across exchanges (CEXs), wallets, blockchains, and even NFTs.
Vezgo's main and only focus is crypto data aggregation. Vezgo does not integrate with brokers nor allow transfers or trades with its API.
An instance of where the Vezgo API would shine is the development of crypto tax such as SoftLedger or wealth tracker applications like Wealthica, where the total record and history of a user's portfolio and crypto transactions are required.
Other fintechs such as FRNZX use Vezgo in compliance tools or crypto insurance products.
Front API vs. Vezgo API

GetFront Finance and Vezgo are two crypto APIs that are championing the race for crypto exchange and wallet integration today. But how good are they when they go toe to toe?
Which tool is better for crypto data aggregation?

Front Finance's data aggregation feature covers some key exchanges and crypto wallets and is very complete in term of US Brokerages. When you integrate it into your application, your users will be able to gather their data across various wallets and exchanges. The API will aggregate portfolio and trading positions, fiat balances, and transaction histories.
Front crypto API support read features on 19 exchanges and 149 wallets. They also support 7 US brokers for Stocks.
What about Vezgo?
Vezgo's entire business and focus revolves around crypto data aggregation as they do not offer trading features and brokerage integrations.
Vezgo also allows users to aggregate crypto portfolio data from various platforms. Where Vezgo edges GetFront, however, is in the extensiveness of this service. Not only can you aggregate data from exchanges and wallets, but you can also draw portfolio data from blockchains and NFTs.
Vezgo's coverage is spread across 40 exchanges, 20 blockchains, and 250 wallets.
Another standout feature from Vezgo is how you can aggregate various data types, including balances and transaction histories from spot, futures, funding, earn, and margin accounts.
Both tools offer an SDK, but Vezgo also offers a Direct API option. As Vezgo's coverage is larger and the sole focus is on data aggregation of crypto platforms, Vezgo is the winner here.
Winner: Vezgo API
Which tool is better for trading?

With Front API integrated, you can build applications that allow users to trade the stock and crypto markets, right from your platform. Some of the brokerages Front gives access to are Robinhood, TD Ameritrade, WeBull, eToro, and 14 others. And as for the crypto exchanges, you can trade crypto across 17 exchanges.
This array of integrations makes Front crypto API a formidable crypto trading API.
Vezgo does not offer trading capabilities and does not cover brokers. Vezgo's entire focus is on aggregating data and ensuring that all historical transactions are synchronized.
If you're looking for trading features, Front Finance is the winner here.
Winner: Front Finance
Which tool is better for security?

While both companies offer great security features, Vezgo takes a slight edge. Why? Because it is a read-only API. Front, on the other hand, is a write and read API.
This means Vezgo cannot authorize transaction from data it gets from clients' accounts or portfolios. While this means it is impossible to trade and fund transfer through Vezgo. It also means there are fewer opportunities for vulnerabilities.
Front Finance, on the other hand, allows users to make transactions from their accounts from third-party applications. And this means a security leak on the side of the application can compromise users' accounts. As a result, there's a potential opportunity for a vulnerability there.
Both companies are SOC 2 Type II certified, a commitment to the security of their users' data, and according to their security pages, use similar security measures.
Winner: Vezgo API
The final summary
Front API offers features like digital asset transfers, stock and crypto trading, and account aggregation. Meanwhile, Vezgo API focuses on tracking and aggregating crypto holdings, positions, and transactions across various platforms.
When considering data aggregation, Vezgo excels with its extensive coverage across 40 exchanges, 20 blockchains, and 250 wallets.
In trading, Front API has the upper hand, supporting trades across numerous exchanges and brokers.
However, from a security perspective, Vezgo, being a read-only API, is considered slightly safer, potentially reducing security vulnerabilities. Although both APIs are SOC 2 Type II certified, the write and read capabilities of Front may present additional security risks.
If you want to read about other crypto API players in the industry, check out:
The cryptocurrency landscape is incredibly young in the context of financial history. Despite its rapid growth, it's important to recognize that we're still in the early stages of this revolutionary industry.
In particular, the terrain is still relatively uncharted in the area of financial API aggregation, a key component of the digital financial ecosystem.
APIs play a pivotal role in streamlining crypto transactions and trades. However, given the novelty and complexity of the crypto sector, combined with the intricacies of blockchain technology, only a few companies have currently ventured into the financial API aggregation space.
These innovative pioneers are the vanguard of the crypto industry, working tirelessly to solve the complex puzzles presented by this new landscape, and in doing so, shaping the future of our interaction with digital currencies.
As we witness the continued maturation and evolution of the crypto industry, it's exciting to anticipate the coming wave of innovation and competition in the API aggregation space. This progress will only serve to further streamline and secure our management of digital assets.
When should you use Vezgo API?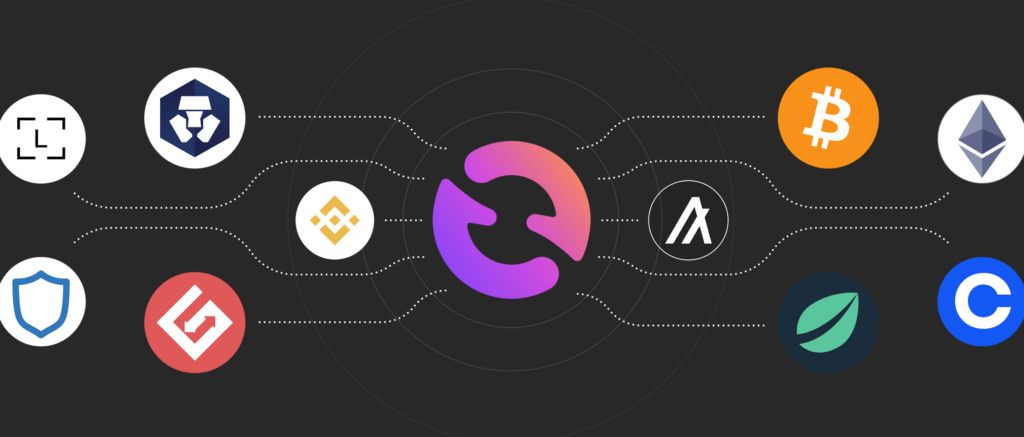 Vezgo API is your best bet if data aggregation is all you need. It boasts over 300 exchanges, wallets, blockchains, and NFTs. What this means is that wherever your clients' digital assets are, chances are high that Vezgo will dig them out for you. And not only that. Vezgo will also aggregate any transaction type, including withdrawals and deposits, spot and futures positions, and so much more!
With only one API, developers can access all the platforms that Vezgo has access to. And the data are standardized regardless of where they're coming from so that developers don't have to waste time cleaning up the data before using them.
Vezgo is recognized as having one of the best xPub connector and internal transaction support.
Add those to the top security features, the 24/7 customer support, and relentless updates, Vezgo crypto API remains the best bet for use cases where crypto portfolio data aggregation is crucial.
Examples of where you could use the Vezgo blockchain API include:
Digital Banking
Wealth Management
Taxes and Accounting
Lending and Authentication, and so many more.
Contact Vezgo now to get started.
User have asked:
A: Front API enables developers to create applications that can initiate transactions (write) and collect portfolio data (read) from users' accounts.
A: The API enables digital asset transfers across platforms and facilitates stock and crypto trading through various exchanges and brokers, including Robinhood and eToro. It also supports the creation of applications for account aggregation, allowing users to compile their digital asset data.
A: The main competitors of Front Finance are Plaid, Vezgo, and, Yodlee. They are the largest players in the financial API space.
A: Vezgo API excels in tracking and compiling crypto data across multiple platforms, while Front API enables digital asset transfers, stock, and crypto trading. Vezgo shines in data aggregation with extensive coverage, while Front API leads in trading capabilities. Despite both being SOC 2 Type II certified, Vezgo's read-only operation offers potentially superior security.