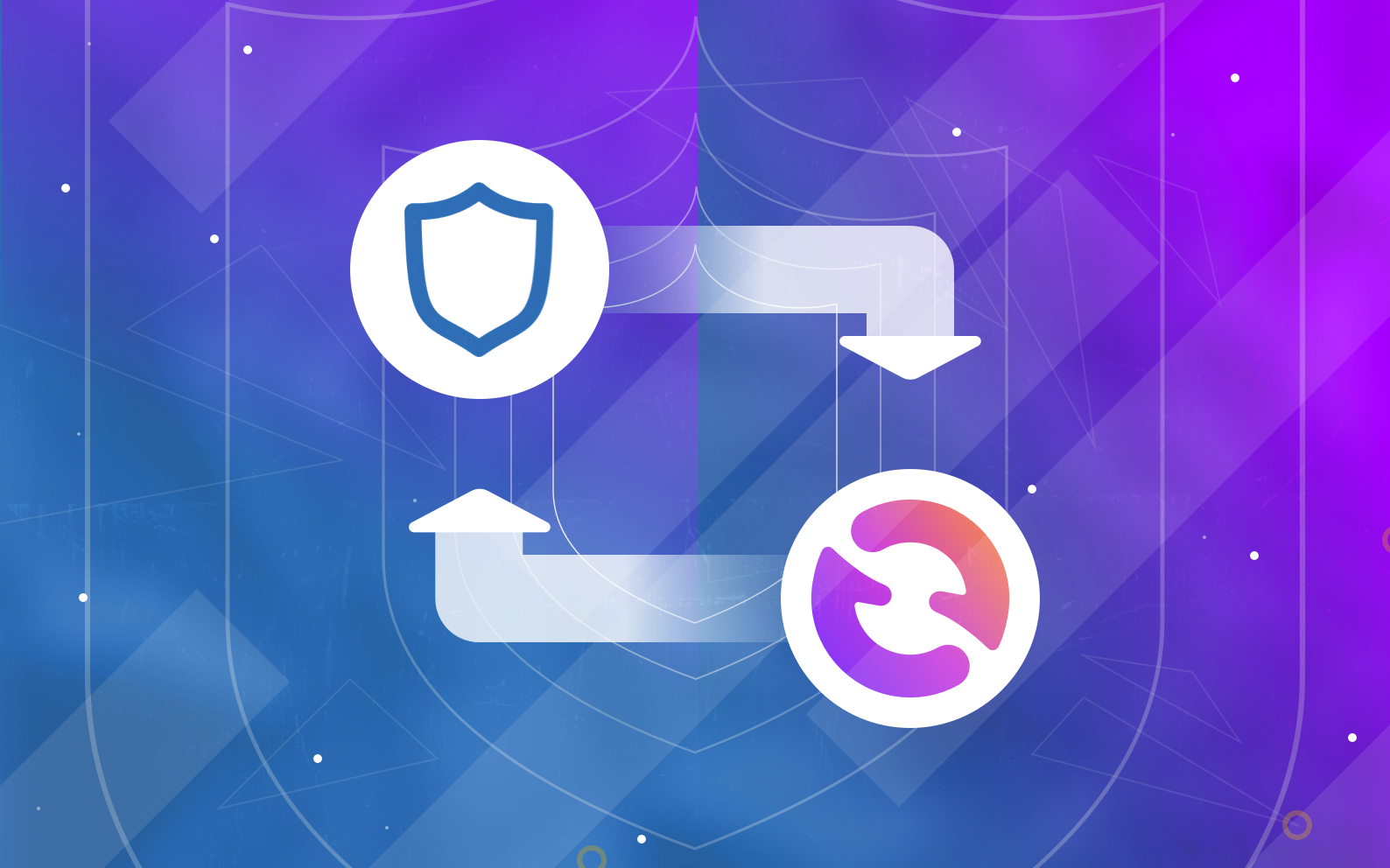 As promised, Vezgo's developers have been hard at work, adding more functionality to what is already an impressive blockchain API and CEX API.
While we've long recognized the transformative power of blockchain technology, a critical element that bolsters this innovation is the infrastructure supporting it.
Trust Wallet emerges as a beacon of trust, convenience, and versatility in the realm of digital assets. And we're proud to add Trust Wallet integration to our collection of integrations!
What is Trust Wallet?

Trust Wallet is a non-custodial crypto wallet that supports over 4.5 million assets and 65 blockchains. The mobile app lets users securely carry out transactions and exchanges without using another software tool. Digital assets supported include NFTs and cryptocurrencies.
Holders of ETH, SOL, DASH, ATOM, TRON, BCH, BNB, and other crypto tokens can all safely store their tokens on the platform. The tool is available across multiple platforms, including iOS and Android, along with its accessibility as a browser extension for PC.
Being non-custodial, Trust Wallet ensures users maintain absolute control over their private keys, bolstering security and granting users unequivocal control of their digital wealth.
The integration of Trust Wallet API into our API not only aligns with Vezgo's commitment to user empowerment and security but also elevates the entire offering, providing developers and users with access to a comprehensive and trusted crypto management tool within the Vezgo ecosystem.
Features of Trust Wallet
As one of the industry's leading crypto wallet platforms, the addition of this feature to the Vezgo API is a massive boost to its functionality. With such rich attributes, it's no surprise to see Vezgo's value to developers almost quadruple overnight with this impressive integration:
Non-custodial
Trust Wallet is a non-custodial wallet, meaning users have comprehensive control of their private crypto keys. This is unlike a custodial wallet, where third-party service providers control access to private keys.
With Trust Wallet, users have sole control of their assets and the means of accessing them, thereby enhancing security.
All-in-one crypto tool
Perhaps Trust Wallet's most impressive feature is that it does far more than you'd expect of a crypto wallet. Users can hold and swap several cryptocurrencies while maintaining the utmost privacy levels with storage. It's also possible to earn interest on held tokens via staking with supported assets like XTZ, LUNA, and BNB.
Finally, there's NFT support, with users able to view their collections in-app while tracking real-time crypto prices can also be done seamlessly.
DApp browser
Trust Wallet also has an optimally functional Web3 browser that lets users interact with various dApps (decentralized applications). The tool provides a simple, secure, and seamless connection between you and any Ethereum or Binance Smart Chain-based dApp.
What Does the Trust Wallet Integration Bring to Vezgo API?
Trust Wallet has been a much-anticipated integration for Vezgo API, and now that it's finally here, there's great cause for excitement. With the Trust Wallet integration for Vezgo API, it's possible to:
Connect to Trust wallet via Vezgo Connect Flow
Access secure, positions, balances, transactions, and NFT data
Get the latest events via webhooks
Enjoy various interactions with dApps

Blockchain API & Crypto Wallet Integration
In the dynamic sphere of digital finance, the Vezgo API emerges as a comprehensive solution for blockchain integration.
The cryptocurrency API, now enhanced with Trust Wallet integration, offers developers a seamless path to incorporate robust blockchain aggregation functionalities into their applications.
Crypto Portfolio Tracking & Management
Vezgo API, with its Trust Wallet integration, also brings an innovative solution for crypto portfolio tracking. Users can easily monitor their diverse crypto holdings, transactions, and price fluctuations in real-time.
The exchange API and wallets API facilitate efficient crypto wealth management, allowing users to stay informed and make well-timed decisions.
NFT Support and Blockchain Technology
In the thriving world of NFTs, Vezgo API, coupled with Trust Wallet, provides a much-needed solution for tracking and managing these unique digital assets. The API enables users to keep track of their NFT collections effortlessly.
How Can Your Disruptive Project Benefit from Vezgo Crypto API's Integrations?

There's nothing more exciting for a software developer than an all-inclusive API that packs all the major integrations to make a project worthwhile for users.
This is what Vezgo API does so well, with its multiple blockchain integrations making it a must-have tool for developers building serious Web 3.0 projects. With Vezgo, you can build software applications that track clients' transaction histories across various exchanges, wallets, blockchains, and even NFTs, with just one API.
The Trust Wallet addition is just the latest in a long line of high-level blockchain integrations, and it's not going to end here.
With Vezgo API, developers can add several functionalities into their unicorn projects, including the capacity for:
Crypto portfolio tracking
Crypto wealth management
Crypto exchange and wallet accessibility
NFT support
Vezgo API brings the power of the entire blockchain to your fingertips, with tons of access points available from all the major players in the blockchain industry.
Get your Vezgo API key today!