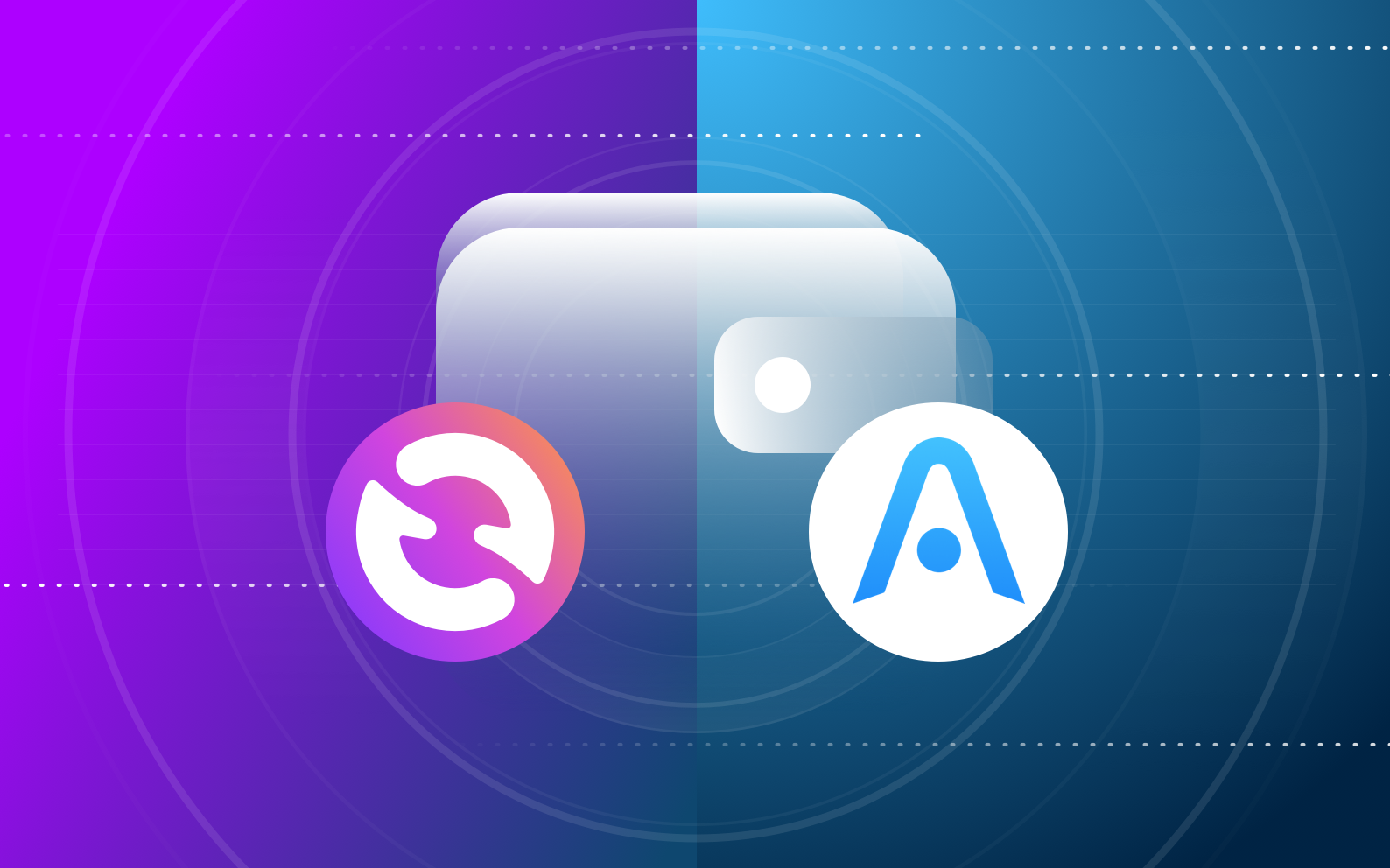 The best blockchain APIs have as many integrations as possible to reflect the vast diversity of the ecosystem, and Vezgo's crypto API first objective is to do well in this regard.
Right on the heels of the MetaMask and TrustWallet integrations, Vezgo has added an Atomic Wallet API integration to its list of supported providers.
Atomic Wallet can now be connected via API to companies that use Vezgo to aggregate their users' assets.
What is Atomic Wallet?

Atomic Wallet is a decentralized, non-custodial crypto wallet that allows users to buy, exchange, and stake tokens. Unlike other wallets with limited crypto support for just Ethereum or Bitcoin or both, Atomic supports all the major cryptocurrencies and over 300 other tokens.
Besides holding your crypto tokens, Atomic Wallet has staking capabilities and support for Proof-of-Stake-based blockchains and tokens like BNB, ETH, ADA, SOL, TRX, XTZ, and its native Atomic Wallet Token (AWC).
Atomic Wallet incorporates features that cater to both beginners and experienced crypto enthusiasts. It boasts a built-in atomic swap exchange, allowing for seamless and decentralized exchanges between supported cryptocurrencies.
The wallet offers a user-friendly interface, making it easy to navigate and manage assets even for those new to the crypto space. As a testament to its commitment to security, Atomic Wallet employs secure encryption methods to protect users' private keys, ensuring that they are stored safely on users' devices.
Asides from being a crypto wallet, Atomic Wallet functions as an all-around crypto portfolio manager, allowing users to buy, exchange and manage all their favorite assets from a single secure interface.
Key Features of Atomic Wallet
Here are some of Atomic Wallet's main features:
Device compatibility
Atomic Wallet boasts higher cross-platform compatibility than most wallets, with support for Windows, Ubuntu, Debian, iOS, Android, MacOS, and Fedora.
Encryption and security
Atomic Wallet is a highly secure platform that encrypts users' crypto private keys and safely stores them on their devices for easy access.
Cashback program
Users can earn native AWC tokens on Atomic Wallet via its cashback program. Here, you get as much as 1% cash back on all purchases or exchanges you make in-app.
Anonymity
Unlike other Web 3.0 platforms, Atomic Wallet offers its users full anonymity by not requiring verification or KYC to access its basic features.
What To Expect From The Vezgo-Atomic Wallet API Integration
If you're an app developer or a FinTech looking to build an app where users can access their crypto wallet and exchange accounts, chances are that you have a bucket load of integrations to do…
Unless you take advantage of Vezgo's wallet integrations.
This Vezgo-Atomic wallet API integration is only the latest on the long list of multiple wallet and exchange integrations, including MetaMask, Trust Wallet, Kraken, Binance, Coinbase, and many more.
And thanks to this integration, you can make it possible for your users to:
Access their Atomic Wallet account from your own platform.
Access their trade and transaction histories.
Manage their crypto portfolio.
With these three possibilities alone, the opportunities are endless! You can build:
Financial dashboards
Digital banking apps
Crypto lending and auth platforms
Crypto tax and accounting apps
Crypto insurance software, and
Why Use Vezgo API For Your Exchange and Wallet Integrations?

Let's say you want to build a software with crypto portfolio management capabilities that allow users to view real-time market prices and track transactions across various exchanges. It's an ambitious project, but think of how many exchange API integrations you would need. Think of how much time it'll take to add every single endpoint to your project. 
The Vezgo-Atomic Wallet API integration simplifies the development process for app developers and FinTech companies by eliminating the need for multiple individual wallet and exchange integrations. By incorporating Vezgo API, developers can offer their users a seamless experience across various wallets and exchanges, resulting in a more efficient and user-friendly platform.
In the fast-paced world of software development, you can't afford to spend so much time building when there are so many other tasks to accomplish.
This is why you need something to speed up your workflow process–a cheat code if you like.
Vezgo API.
Vezgo offers you a single API that can access close to 300 crypto wallets, blockchains, and exchanges all at once! One API for all things blockchain, including wallets, exchanges, DeFi platforms and dApps, and even NFTs.
Enhance your software project by getting your Vezgo API keys today!