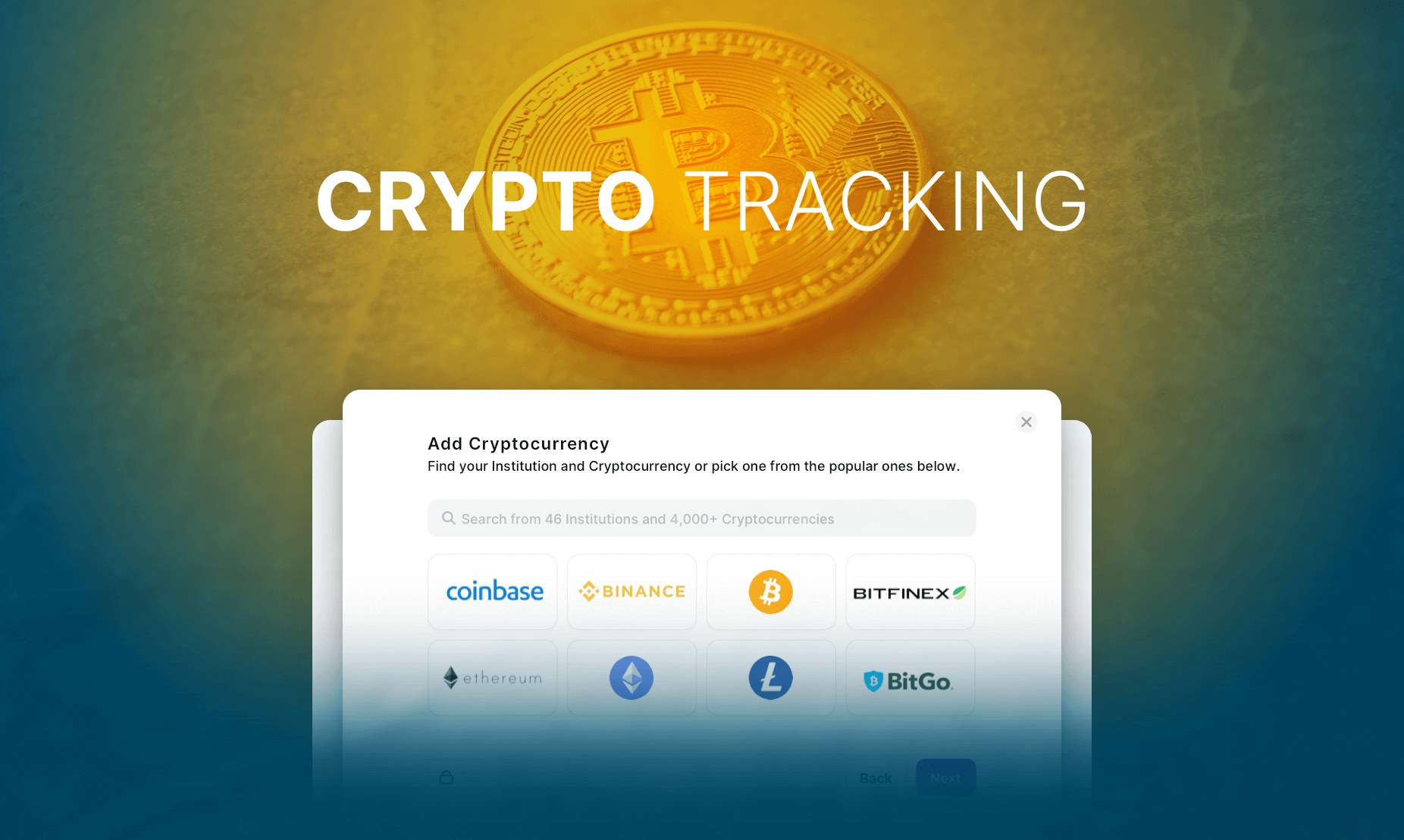 The new Plaid of crypto: Vezgo's API is live!
We're excited to announce Vezgo: the easiest way to connect cryptocurrency exchanges and wallets to any application using just a few lines of code.
Vezgo was born a few months ago as a Zabo Alternative after Coinbase acquired Zabo and discontinued their Crypto API service.
Within a few weeks, we forked the Wealthica aggregation engine code and built a Zabo drop-in replacement that is already being tested and implemented by 15+ development teams.
Vezgo gives developers a single API to connect and track users' wallets, exchanges, NFTs, DeFis, and many other crypto projects.
Vezgo is just like Plaid, which allows you to aggregate portfolio data from your financial accounts. But Vezgo specializes in the blockchain ecosystem. You can call it a Plaid of crypto alternative for the crypto industry.
You can delve into the comparison between Plaid and Vezgo in this blog article.
Once connected, you can retrieve balances, holdings/coins, and transactions from connected crypto exchange accounts, including Binance, Coinbase, Kraken, and many more.
The Growth of Crypto
Since Bitcoin's inception in 2009, we've seen exponential growth, not only in terms of cryptocurrency market cap but also blockchain space in general.
Just a few days ago, when we wrote this article, Bitcoin hit its all-time high (over $66,000) as BITO, Proshare's Bitcoin Strategy ETF, launched.
Today there are now more than 2,000 cryptocurrencies, hundreds of global and country-based exchanges, and hundreds of wallet applications.
Furthermore, DeFi (Decentralized Finance), Crypto Lending, Stablecoins, and an endless list of new crypto projects are on the rise.
Yet, crypto is just getting started… Meet the Plaid of crypto.
Connecting Any App with the new Plaid of Crypto
The number of cryptocurrencies, protocols, exchanges, and apps grew at an incredible rate as the industry grew dramatically. This has produced an exciting ecosystem with many possibilities, but it has also presented builders with important technological problems.
The lack of interoperability between applications, protocols, financial accounts, and wallets made providing the best user experience or even offering a product extremely challenging.
For consumers, it also amplifies the problem of getting one's complete financial picture. It was hard enough with banking, neo-banks (helping to secure federally insured bank accounts), online brokerage, and investment accounts. One now needs to add crypto to this already long list of institutions that they do business with.
The lack of ability to connect all these applications, protocols, and wallets together makes it incredibly difficult to provide the ideal user experience for FinTech product developers.
One critical piece of infrastructure was missing…
Here comes Vezgo: connecting any cryptocurrency wallet to any application using a single API.
What you can build with Vezgo
While Vezgo is great for crypto applications and Decentralized Finance (DeFi), we've built Vezgo, the Plaid of crypto, so that any application can easily connect crypto wallets.
Many Vezgo clients already implemented our API to power Crypto Tracking software. But, that's just one of the multiple use cases for the Vezgo API.
Cryptocurrency Accounting & Cryptocurrency Tax Software also make use of Vezgo to consolidate their users' crypto transactions.
Wealth Management and Family Office FinTech apps make use of the Vezgo API to get the full financial picture of their clients and provide better financial advice.
Aggregation Tools allow their users to consolidate their cryptocurrency financial data with traditional financial data. And other FinTech companies bundle the Vezgo API into their own API to power more FinTech use cases.
Get your API Key Today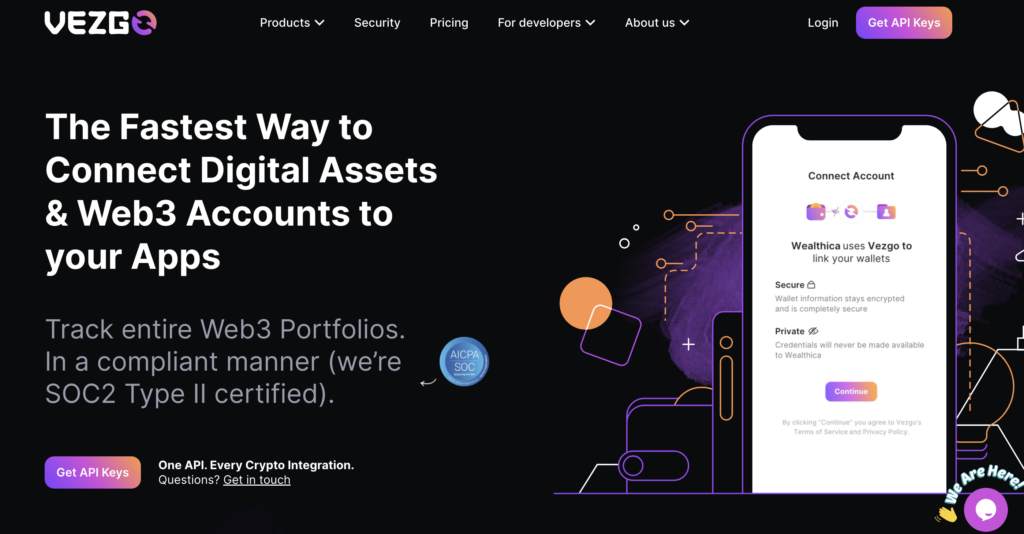 Are you a developer or product manager interested in using Vezgo?
Or do you have an exchange, protocol, or wallet that you want to support through the Plaid of crypto, Vezgo?
Email us at hello@vezgo.com to learn more about how to sign up for access to the Vezgo API or become a partner. You can also get keys directly on the Client Portal.
We look forward to helping you build something amazing for your users with the Plaid of crypto!