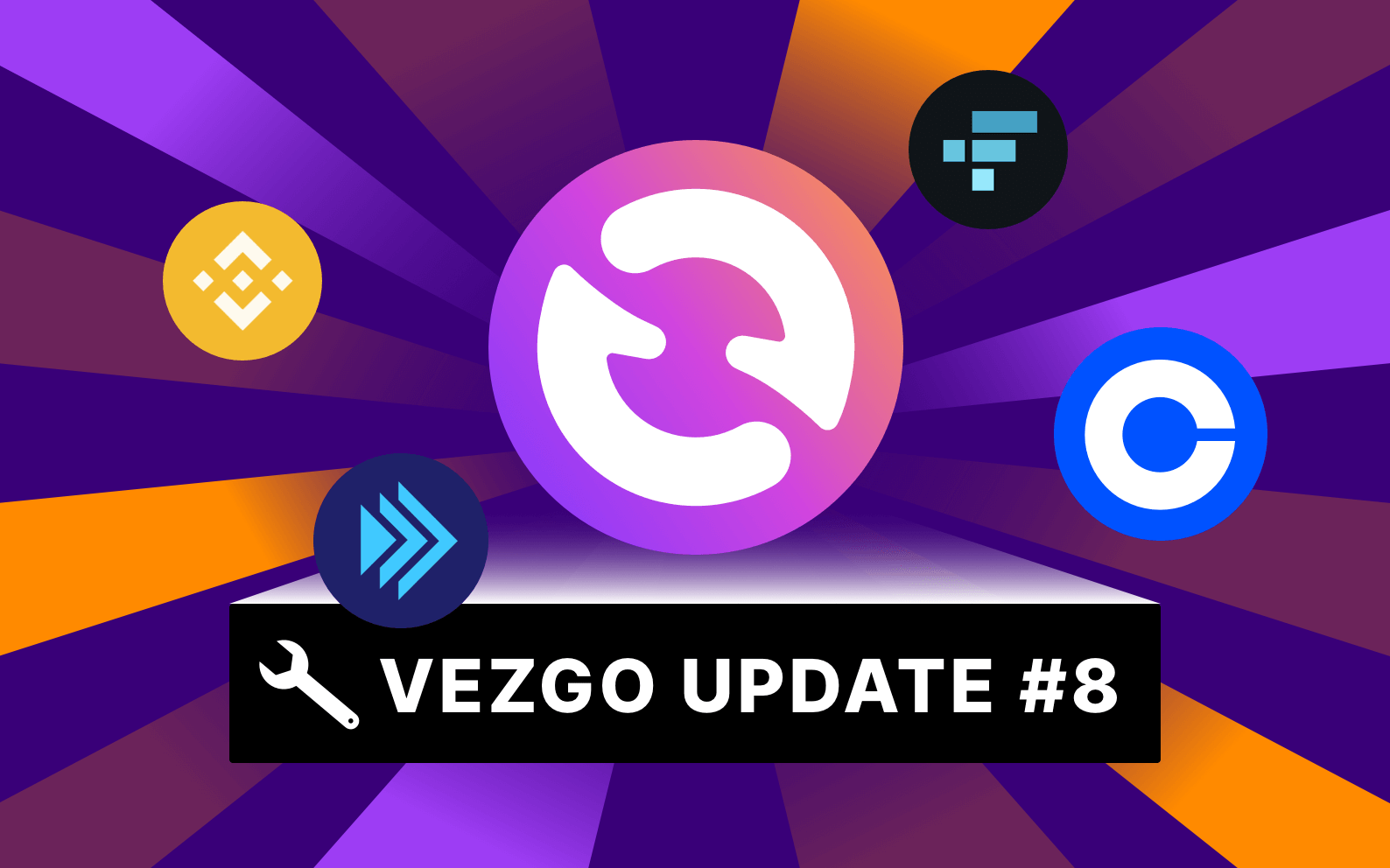 We've been working on lots of improvements and experimenting with some new features for your favorite Crypto Data API.
As a noteworthy change, we have deployed Wallet Connect to ease loading wallets into Vezgo. Users can either use the Wallet Connect connector or they will find a Wallet Connect option under some wallets that are supported by Wallet Connect, like Trustwallet for example.
What is Wallet Connect?
Wallet Connect makes it easier to connect wallets to Vezgo. It allows users to connect a wallet without manually entering the wallet address
There is around 250 wallets that are supported, you can get a full list here
What's new on Vezgo this week?
Improvement to native fees support for Bitcoin and EVM connectors
Better transactions pagination for Binance
Fix for issue with intermittent 504 errors we were having recently
Algorand transaction amounts fix
What we are still working on…
Real-time data streaming application
Multi-wallet connector support
Ledger Live connection support
Revamp Bitcoin-based connector group
If you'd like to request features or have a look at our Roadmap.