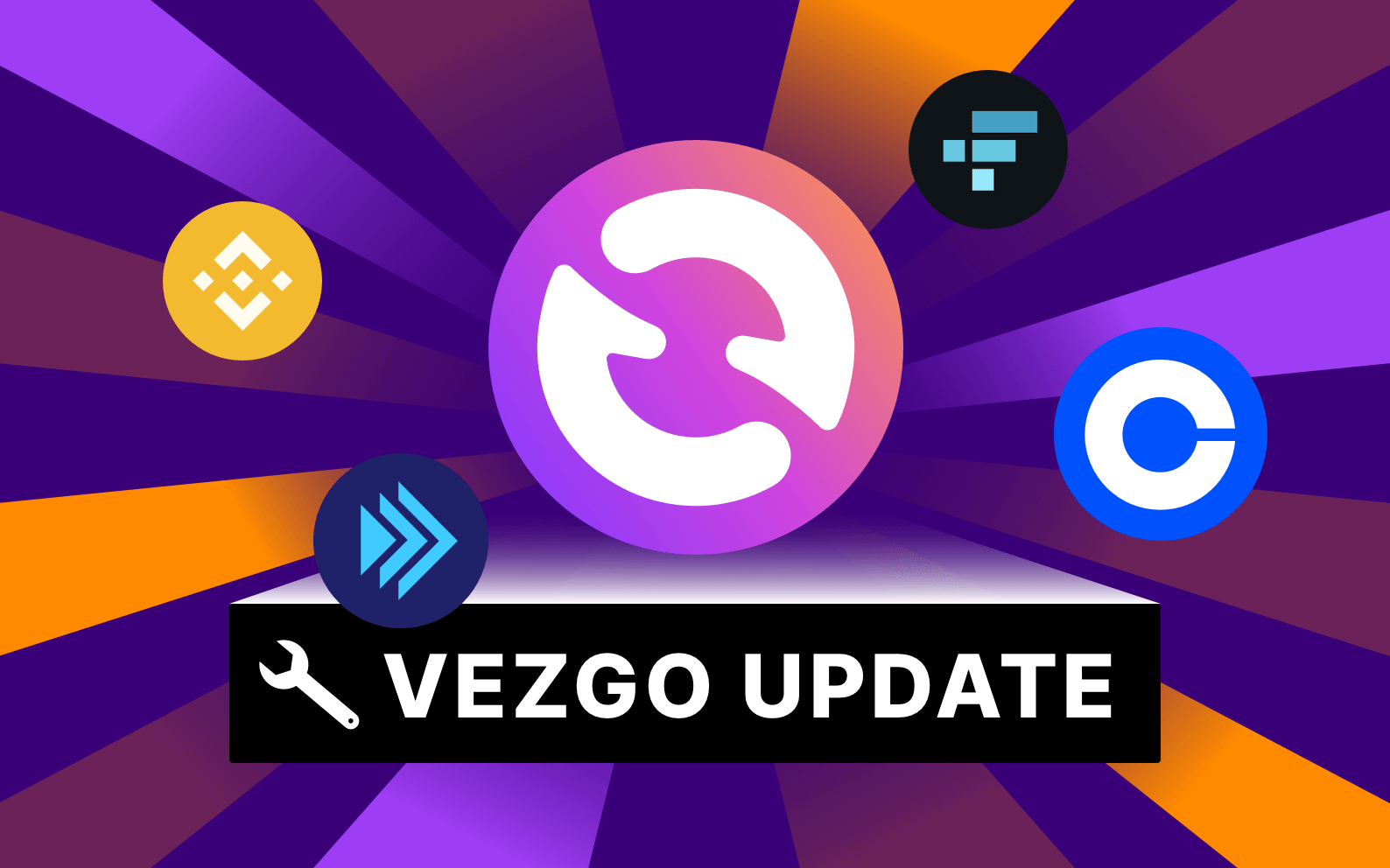 We've been working on lots of improvements and experimenting with some new features for your favorite Crypto Data API.
As a noteworthy change, we have deployed event streaming and continue working on further integration. We also worked on changes to Bitcoin/xPub, Binance and many other connections.
What's new on Vezgo this week?
Many Bitcoin/xPub related fixes aimed at connector speed and stability;
Fix for issue with intermittent 502 errors we were having recently;
Resolved original fees for Binance;
Added missing transactions for Terra;
Added a forced cooldown between syncs of the same account;
New custom instruction lists per-connector;
Ledger connector fixes;
There is a new Bitcoin, Litecoin, Dogecoin, Dash connector that has been reworked.
What's planned next?
Further streaming integration;
Improvements to xpub support;
Add Coinbase metadata to transactions;
Ethereum scheduled syncs.
If you'd like to request features or have a look at our Roadmap.