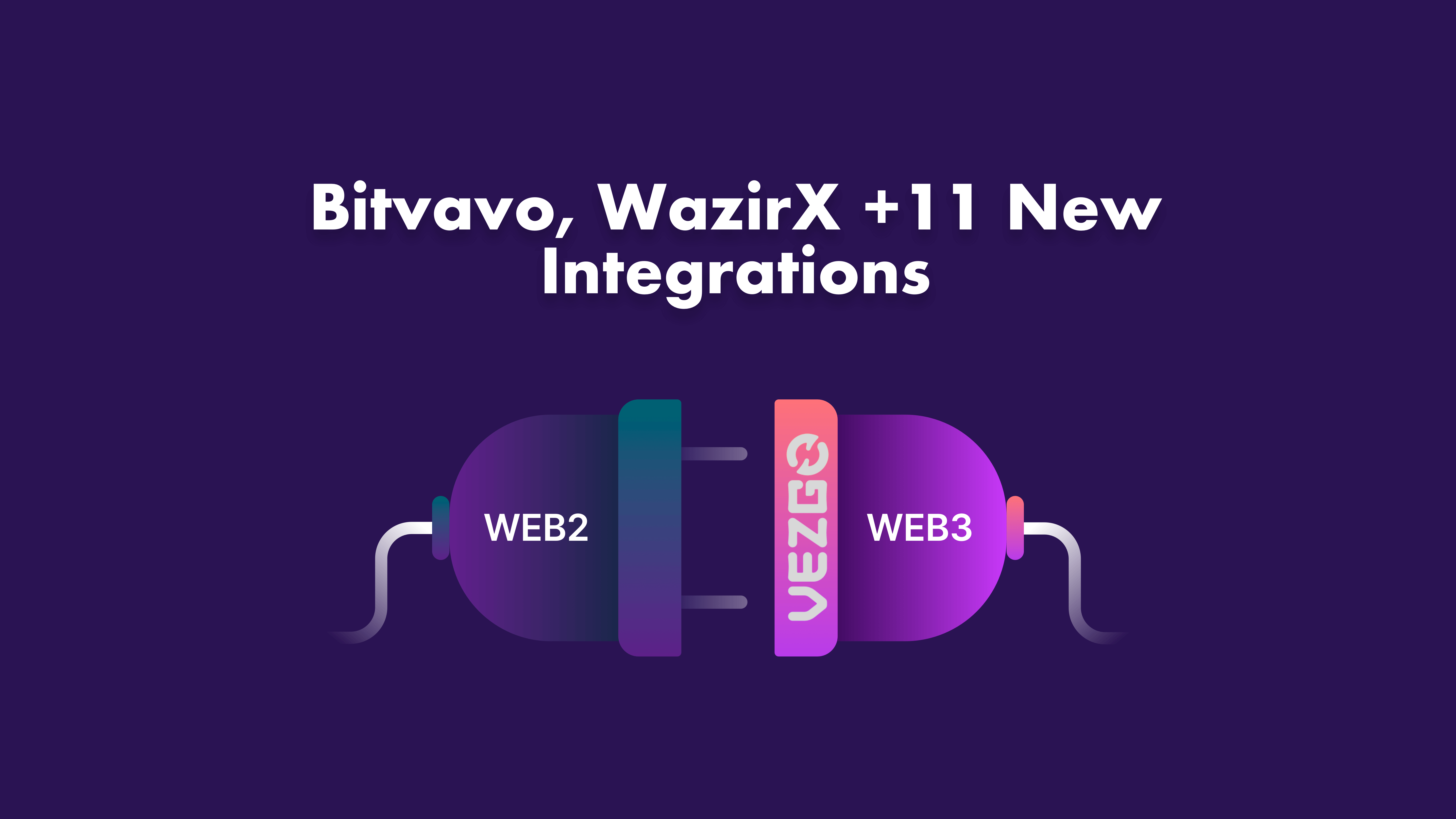 Vezgo added 11 new Exchange API Integrations brining our the total number of providers supported by the Vezgo API to 50+ exchanges & blockchain networks. We are adding new providers monthly.
If you are waiting for new provider support, you can submit your request to our Client Feedback and Roadmap page. Clients on the Vezgo Enterprise plan get to pick 2 new integrations per quarter.
Retreiving Accounts & Balances on Bitvavo, BitMart, Bitrue, Bitso, Bybit, Huobi, OKX, Upbit, WazirX, MEXC and Waves Exchanges is now supported. Support for transactions will be added subsequently.
If you require support for transactions, please submit a request on our Client Feedback site so we can prioritize it accordingly.
Bitvavo
Bitvavo is one of the top European exchanges. It offers tailor-made services for institutional investors and crypto funds. It offers a well-documented API and integration with the Bitvavo API authenticates via token.
Bitso
Bitso is a major LATAM crypto exchange. It is available in the top crypto exchange in Mexico, Brazil, Salvador, Colombia and Argentina. Integration with the Bitso API authenticates via token.
WazirX
WazirX is India's most popular crypto and bitcoin exchange. Binance acquired WazirX in 2019 (although Binance recently said the acquisition had not gone through). Integration with the WazirX API authenticates using an API Key/Secret pair via token.