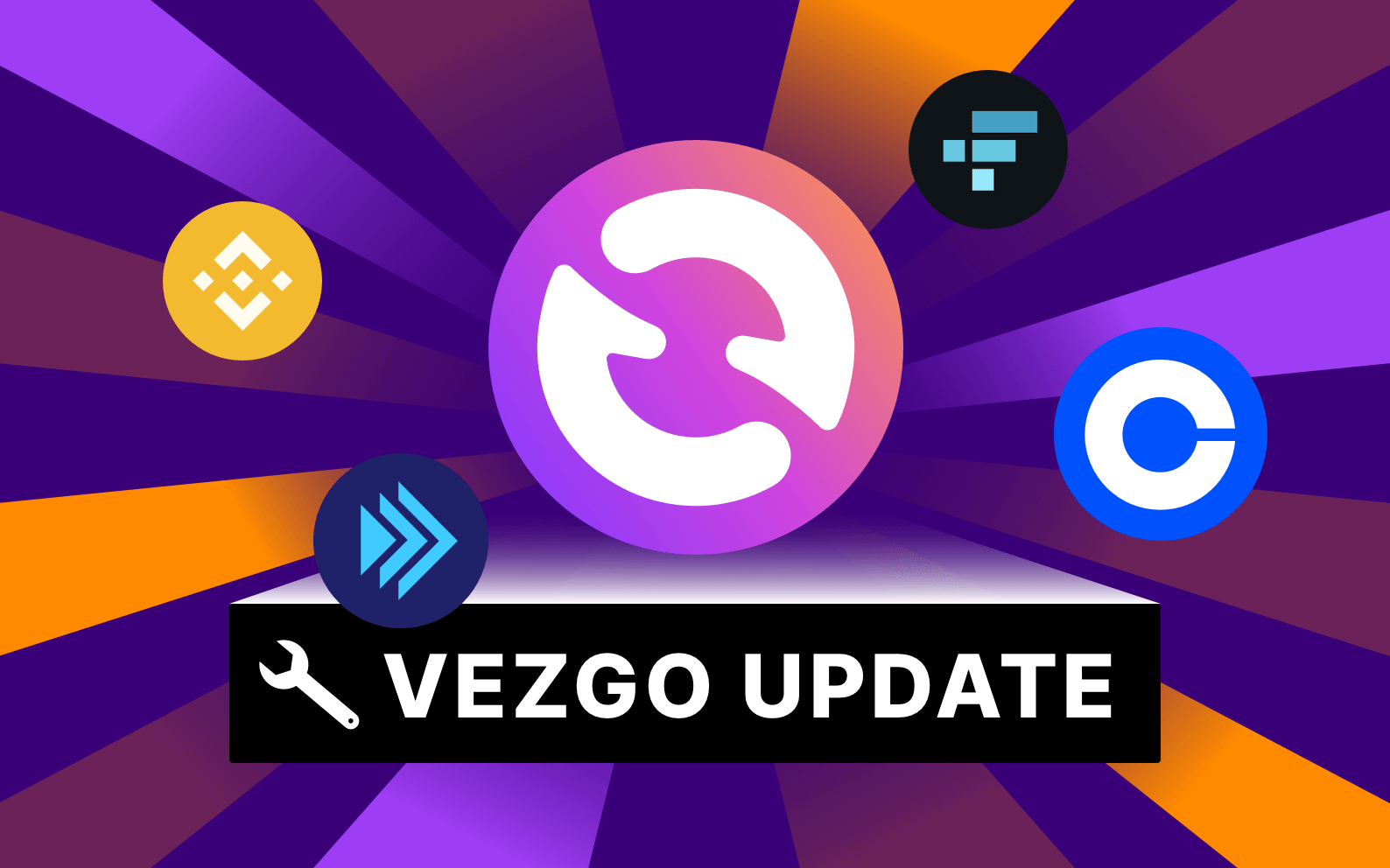 We're been working on lots of improvements and experimenting with some new features for your favorite Crypto Data API. We are experimenting with a wallet onboard feature to ease loading wallets into Vezgo. We are also quickly building a proof of concept to bring new requested features to the API.
What's new on Vezgo this week?
First Vezgo Portal released
Crypto.com bug fix
Continue the work on DeFi client (making it possible to make it part of any connector)
Coinbase fix to write old transactions, and add support for fiat deposits
Improved Binance error handling
Bitfinex refinements for transaction types
What we are still working on…
Vezgo Portal Refinements
Binance (US) and Solana connector fixes
EVM-based blockchains connector rewrite and NFT support
Wallet Onboard feature based on Wallet Connect
Experimenting with real-time data streaming 👀
If you'd like to request features or have a look at our Roadmap.