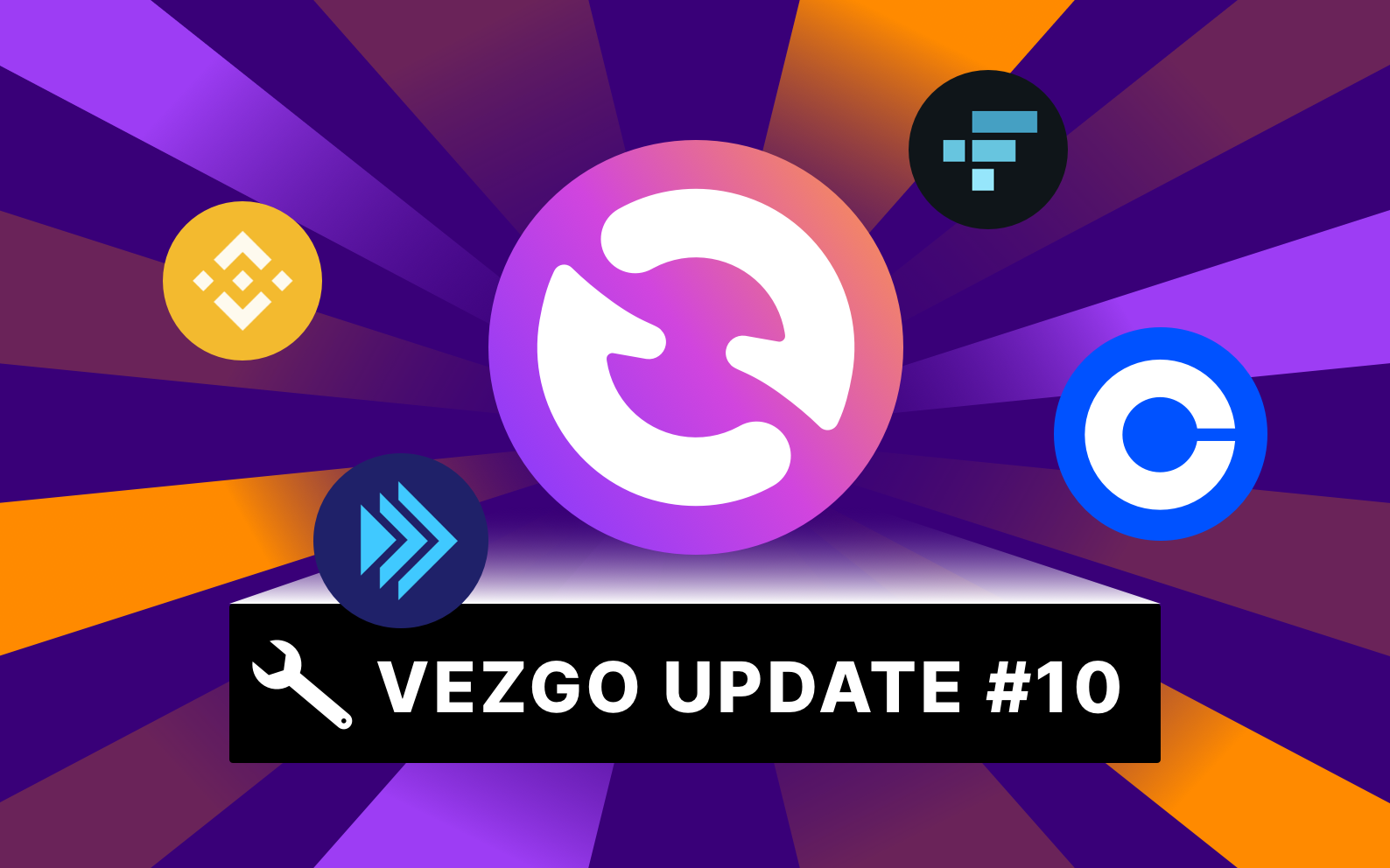 We're excited to share that our hardworking developers have been busy perfecting a series of substantial upgrades just for you.
💥Internal Transactions Now Trackable For EVM Connectors!
Previously, managing and tracking internal transactions was a cumbersome process, leaving users puzzled as to why this was the case. Because internal transactions are transactions sent by a smart contract, as opposed to a normal transaction between two parties. And many times, wallets that receive tokens courtesy of internal transactions don't have records of those transactions.
We cover in-depth internal transactions in this article: What Are Internal Transactions in Crypto & How to Track Them?
So, if you wanted to check your transaction history, that internal transaction record would be absent, but your balance would reflect the latest balance with the ghost transaction.
But with this new Vezgo Update, all internal transactions pertaining to EVM Connectors, such as Ethereum, Avalanche, Polygon, BSC, Cronos, and Fantom, can now be tracked!
Understanding Internal Transactions
Internal transactions are unique events that occur within blockchain ecosystems, specifically within smart contracts. Unlike regular transactions that involve the transfer of assets between two parties, internal transactions are triggered by smart contract execution.
Consequently, internal transactions may not be directly visible on wallets or traditional transaction records.
A blog post is coming about internal transactions soon!
Crypto API Use Cases for Internal Transactions
With Vezgo's latest update, tracking internal transactions for EVM Connectors, including Ethereum, Avalanche, Polygon, BSC, Cronos, and Fantom, is now possible.
This improvement has several valuable use cases for our crypto API clients:
Improved Auditing and Transparency: By enabling the tracking of internal transactions, Vezgo's update helps users to maintain a complete and transparent record of all transactions, fostering trust and simplifying the auditing process.
Enhanced Portfolio Management: The ability to track internal transactions allows users to accurately manage their digital assets and monitor their portfolio performance.
Streamlined Tax Reporting: With a comprehensive record of all transactions, including internal ones, users can more easily prepare and submit accurate tax reports.
Simplified Integration: For developers working on decentralized applications (dApps) and platforms, Vezgo's update enables seamless integration and tracking of all transactions, including those generated by smart contracts.

What this means for you:
Your data just got more accurate.
You now have the edge over your competitors. Not many crypto APIs offer this feature which puts you above them.
What Else is New on Vezgo?
Improvements to NFT API support.
You can now also track native fees.
New transaction types for Binance, Coinbase, and Kraken connectors.
What Else Are We Working on?
Ledger live integration.
Real-time events other CEXs following Binance.
Transaction support on WazirX.
CoinDCX API and CoinSwtich API integrations.